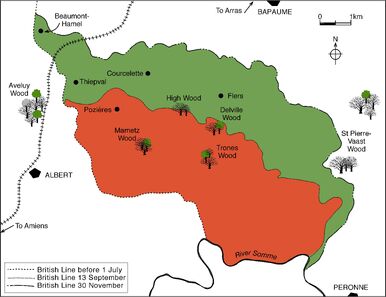 Time line of the Battle of the Somme
The Battle of the Somme, also known as the Somme Offensive, was one of the largest battles of the First World War. Fought between July 1 and November 1, 1916 near the Somme River in France, it was also one of the bloodiest military battles in history. On the first day alone, the British suffered more than 57,000 casualties, and by the end of the campaign the Allies and Central Powers would lose more than 1.5 million men.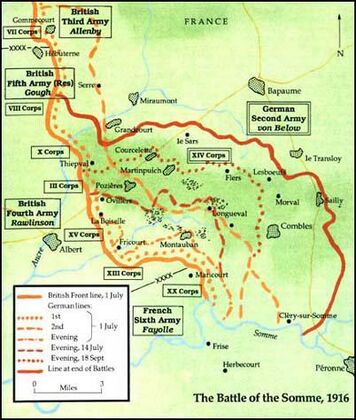 The British and French offensive on the German-held territory around the river Somme in northern France in mid-1916 was intended to be a key breakthrough on the Western Front. Five months earlier, French and German forces had clashed around the medieval French fortress town of Verdun as the Germans aimed to bleed the French dry. It became a war of attrition. Much blood was certainly being spilt, but neither side showed any signs of cracking. With French losses mounting, the British took charge of the plan to attack on the Somme to relieve pressure at Verdun.