Bienvenu tout le monde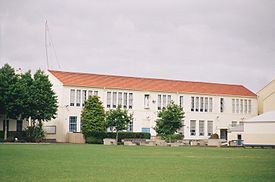 This wiki is a work in progress as we find out more about our ancestors and their war experiences.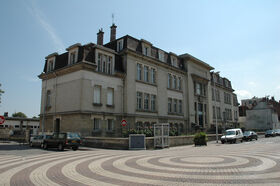 It is being completed in collaboration with College Jacques Monod in Compiègne France. 
The wiki looks at our family members who served, the battles they fought in and their lives as soldiers. There are photos and videos included
Lest We Forget: Poppy Day 2015  
Facts about the New Zealand Involvement/French Involvment (compiled by Elijah Fairfield)
[
]
The New Zealand army

[

]
The total population of New Zealand in 1914 was just over one million.
In all, more than 120,000 New Zealanders enlisted, and around 103,000 served overseas. 42% of men of military age served in the NZEF
More than 2200 Maori and around 460 Pacific Islanders served overseas with the New Zealand forces.
11 Victoria Crosses were won by soldiers serving with New Zealand forces.
At least 3370 New Zealanders served in the Australian or British imperial forces, winning a further five Victoria Crosses.
In all, 550 nurses served with the New Zealand Expeditionary Force, and many others enlisted in the United Kingdom.
Around 18,500 New Zealanders died in or because of the war, and about 41,000 were wounded. More than 2700 died at Gallipoli and almost 12,500 on the Western Front. A casualty rate of 58% - one of the highest rates of any country.
A further 1000 dies within 5 years of returning to NZ as a result of their injuries
The names of those who died are recorded on approximately 500 civic war memorials throughout New Zealand.
The French Involvment

[

]
The population of France in 1914 was just over 38,000,000
The French army 

[

]
More than 8,000,000 non professional soldiers where mobilized during the war.
Around 1,400,000 of the soldiers were killed. This is an average of 893 deaths per day.
More than 4,300,000 men were wounded, which means an average of 2745 per day.
This includes:
The deaths of soldiers created 700,000 widows and more than 1,000,000 orphans.
Between 81,000 and 97,000 men from the French colonies were killed, including 26,000 Algerians.
Of France's total population 1 out of 20 were killed.
27,000 French soldiers were killed on August 22nd 1914 at the Battle of Charleroi.
52% of the total of men mobilized were killed or wounded.
1914 was the bloodiest year for the French Army with an average of 2,200 deaths per day.
Between 10,000 and 12,000 soldiers were from the island of Corsica were killed.during the war.
The French artillery fired more than 330,000,000 shells, this is more than 210 thousand rounds each day.
36% of the soldiers aged between 19 and 22 were killed.
The French soldiers sent an average of 2,000,000 letters per day.